About Us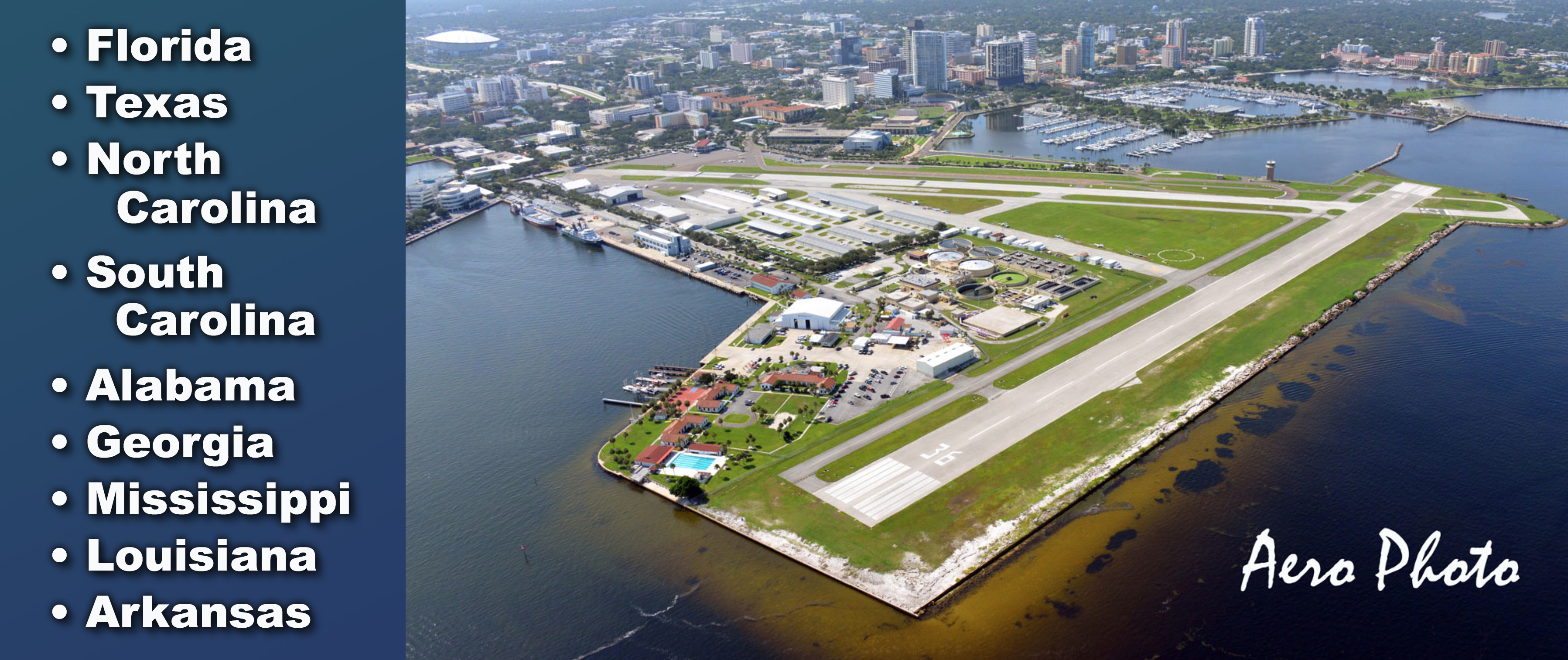 Aero Photo Headquarters
Albert Whitted Airport   ♦  KSPG   ♦   St Petersburg, Florida
Aero Photo Texas Location
88R   ♦   Spicewood, Texas

Aero Photo's assets include:
4 highly skilled photographers ♦ 3 full-time pilots ♦ 4 Cessna 172 airplanes
Locating our flight crews anywhere on a moments notice!!! 
Founded in St. Petersburg in 1991, Aero Photo a "woman-owned" company, began shooting only in Florida. With our photography expertise and excellent customer service, it became apparent we needed to expand to fulfill our client's requests to fly their projects in other states, and thus began, our expansion leading us to Georgia, Alabama, Mississippi, Louisiana, Texas, Arkansas, Tennessee, South Carolina and North Carolina.  Aero Photo has the largest coverage of any aerial photography company in the Southeast. In the digital photography community, we continuously grow, follow new trends, if not setting some ourselves, including introducing Drone photography to our list of services. Delivery is simple: choose how, print, Dropbox, FTP, DVD, CD, email or any media you can conceive.
Aero Photo's sales reps, Denise and Molly are eager to speak with you about your aerial, ground, video, and Drone photography needs.   
 Aero Photo's Promise
Provide on-time, high-quality photography at the best possible prices
Remember, your next project is just a flight away!
COVERAGE AREA
---
Click on the state where you need photographs and your sales representative will be contacted.